Description
The new type of hybrid speaker is a high powered speaker combined with an exciter as one unit. It covers both the low and high ends of the sound spectrum.
Combines the low frequency effect of an exciter with the output of a planar transducer
Ultra-wide 50 to 15k Hz frequency response
Integrated mounting frame
High-power neodymium motor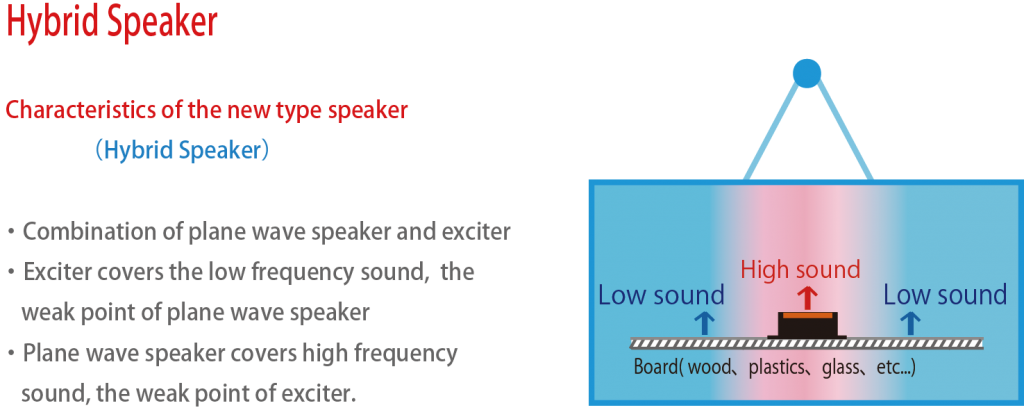 Applications
Furniture, Automobiles (speakers in ceiling), blackboards, show case, displays, poster boards for presentations, digital signage products etc.
Specifications
| | |
| --- | --- |
| Product Name | FH-02P |
| Type | Hybrid Type Speaker (Flat Exciter) |
| Rated Input | 10W constantly (Max.20W moment peak) |
| Rated Impedance | 4Ω |
| Frequency Characteristics | Depends on mounted materials |
| SPL | 85dB ±3dB (When mounted on isocyanate board T=10, 320 ± 360mm) |
| Dimensions | W44mm x L150mm x D12.6mm |
| Weight | 85g ±2g |
| Cold/Heat Resistance | -40°C to 70°C |
| Humidity Resistance | 40°C, 92-96% |
| RoHS対応 | All parts compliant with RoHS |
technicaldata-fh-02p